Warehouse
Shelving
Getting the best product and the best layout for your needs.
We stock a wide range of shelving types, sizes and strengths for different warehouse operations, and will recommend the best product for your space. The versatility of our products means we can design shelving as tall, wide or strong as needed for the goods you store. When planning warehouse shelving systems, we can visit your site to measure up. We consider everything from floor levels to the position of fire exits and heaters to provide a customised solution. Once you are happy with your storage shelving layout, your system will be fitted by our SEIRS registered installation teams.
Heavy duty shelving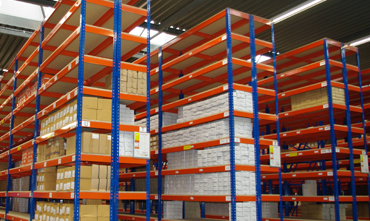 Safe storage for heavy hand loaded items. Create runs of shelving in a variety of depths, widths and heights. Store up to 800kg per shelf.
Long span shelving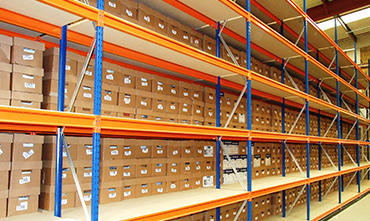 Store heavy hand loaded items over longer shelving widths. Perfect for warehouses, DIY stores and factories. Store up to 1100kg per shelf.
Two Tier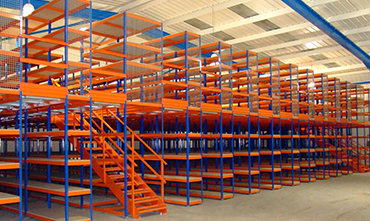 Double your storage space in the same square area. Shelving is extended upwards to maximise the height of your building. The fastest Two Tier on the market-delivered in 3-5 days.
Get the right storage solution faster
with our expert services.

Safe & free visits

Quotations within 2 hours

2D & 3D Drawings

Expert Installation

Rapid
delivery
Trust Rapid Racking
We have been designing and installing Warehouse Shelving units since 1986. We can help with everything from a few bays to entire warehouse systems or from a simple layout to a bespoke, complex solution.
Why choose us?
Expert and friendly designers with over 150 years of experience combined.
Fast to visits, quotes and installation for hassle free ordering.
Designed with your business's needs in mind
Designing a custom layout of industrial warehouse shelving units means not only that your entire storage space will be maximised, but also that you'll benefit from the exact type, size, strength and outline of shelving your products need, which will enable faster operations and fewer errors.
Decreased operational times with products staying inside your warehouse as little as possible and with picking errors reduced to a minimum can only mean one thing: faster product movement than all your competitors. This is why product storage is an essential factor in any logistics system and why designing warehouse shelving units and layouts bespoke to your requirements can improve your product movement operations significantly.
Call 01285 68 68 68 today! To discuss your project.
Pallet racking systems are the best when it comes to storing and handling palletised goods, but many businesses have storage areas that simply won't allow or fit pallet racks. Warehouse shelving is the ideal solution for such cases, because it can be configured as to answer the specific requirements of your warehouse or storage area. Best suited for hand loaded items, warehouse shelving systems offer quite the flexibility when it comes to design and they can be configured as to maximise space capacity or to suit particular products, such as bulky items or weirdly shaped items.
Industrial warehouse shelving units can be bought off the shelf as well, but shelving design solutions are preferable because they come to support speed of operations by providing you with the types of racks that will minimise work effort and increase efficiency, leading to faster inbound and outbound operations. Our designers will create customised storage solutions that will meet any requirements and you'll be able to benefit from a fast and expert installation.