Standards & Accreditation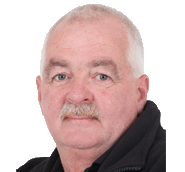 "We're totally committed to your satisfaction. Adherence to ISO and other standards keeps us on our toes!"
Andy, Logistics
ISO

We are proud to hold registrations for ISO 9001 quality management as well as ISO 14001 environmental management and ISO 45001 occupational health and safety management.
Care for the environment
We try whenever possible to source all paper for our catalogues and leaflets from sustainably managed forests and controlled sources.
Online security
It's important to feel that your data is secure online. We take privacy seriously, click here to view our full policy.
WEEE Compliance
WEEE Compliance. Download the Distributor Guidance Pack for WEEE Compliance in Adobe PDF format.
Safety & testing
Every product in the shelving and racking's ranges has undergone one of two independent testing standards for safety and durability.

A thorough load test on single bays of shelving that establishes safe working loads by overloading shelf levels and analysing shelf deflection and failure. Tip: commonly for domestic use or or light duty storage applications.

A comprehensive load testing process on bays and runs of bays and runs of bays, including additional horizontal forces to replicate heavy industrial use. Tip: For industrial applications whereby you have an obligation to ensure the safety of your staff.
Rapid Racking is proud to be a member of SEMA, the British Trade Association of the Storage Equipment Industry. To uphold our membership duties, Rapid Racking are committed to promoting and extending the safe design, installation and use of storage equipment manufactured and supplied to our customers.

We ensure all our installers are SEIRS registered for guaranteed quality and safety during the fitting process. Each installer carries a proof of SEIRS registration card at all times.
Accreditations & membership
A UK Government certification service. We are part of the National online database for UK pre-qualified contractors and consultants for public and private sector organisations.
Acclaim is a health and safety programme on the Government website Construction line and is part of the Safety Schemes in Procurement (SSIP) system. It shows we are fully accredited to Stage 1 of the Construction Design and Management 2007 Regulations (CDM 2007).
Avetta (previously named PICS) is the world's leading provider of supply chain risk management solutions. The firm's prequalification and auditing services have become the standard in many industries, including chemical, construction, energy, telecom, oil and gas, mining, manufacturing, transportation, and pharmaceutical.
ISO 14001 is an internationally accepted standard that outlines how to put an effective environmental management system in place. It is designed to help businesses remain commercially successful without overlooking environmental responsibilities. It can also help a company to grow while reducing the environmental impact of this growth. An ISO 14001 system provides the framework to allow increasingly high customer expectations of corporate responsibility as well as legal or regulatory requirements.
An ISO 9001 quality management system which continually monitors and manages quality across all operations. It is the world's most widely recognized quality management standard and outlines ways to achieve and benchmark consistent performance and service.