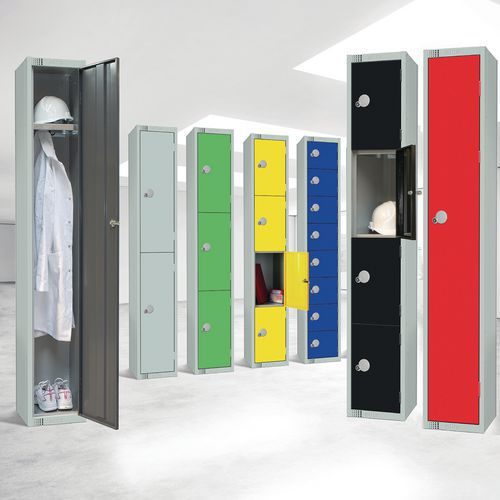 Click and drag to spin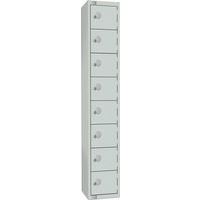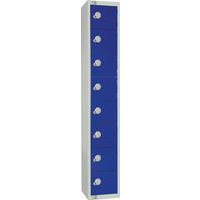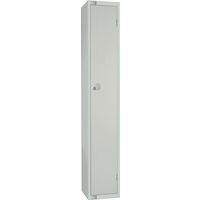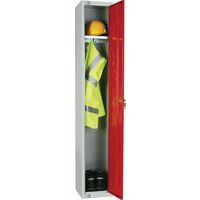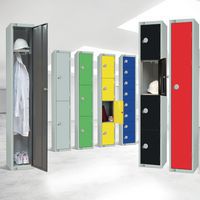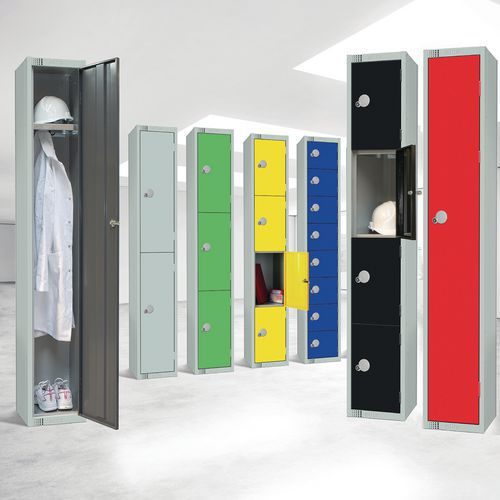 Multi-compartment locker with an 'Elite GUARD' antibacterial powder coating.
Elite GUARD finish looks smart and resists daily wear-and-tear.
The interior shelving is anti-theft, safely separating the compartments.
Pre-drilled fixing holes for bolting lockers together, allowing you to form stacks and nests to suit your needs.
Sturdy reinforced steel doors with two keys per lock - choose between cylinder or hasp locks.
Doors have a reinforcing edge all around to improve strength and rigidity.
Doors are positioned within a rebated frame for enhanced security.
The unique ventilation system keeps air fresh, helping to dry damp items.
Manufactured from sustainably sourced steel.
Comes with a one year guarantee.
Ideal for storing gym kits, offices supplies or warehouse PPE.
The 450x450mm single door lockers have two double coat hooks, allowing extra internal storage. The 300x300mm or 300x450mm lockers have one double coat hook.
Elite GUARD anti-bacterial coating fights bacterial contamination. It is 99.9% effective against MRSA and e-Coli. It is also shown to exhibit zero growth for fungi and moulds.
Secure payment by Ogone

Free Delivery on all orders!
UK Mainland only.

Free returns

Excellent customer service
Choose from the 65 models of this family