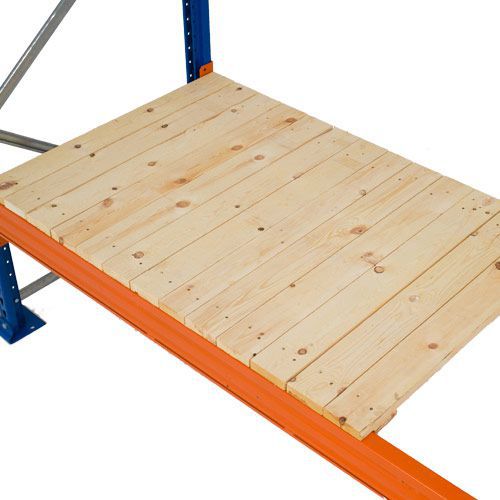 Click and drag to spin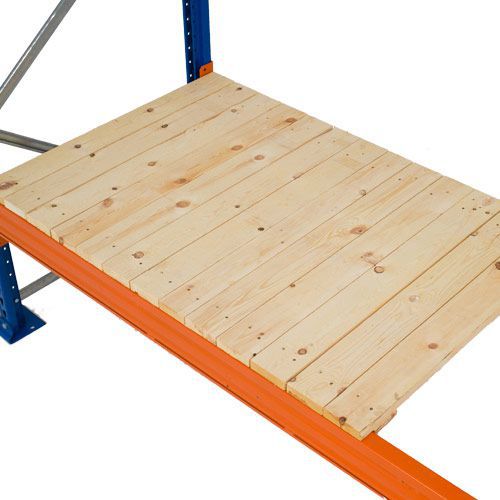 High Quality Closed Timber Decks
Timbers are fitted directly next to each other, useful for storage of smaller goods!
Maximises Potential Capacity, a variety of pallet types and individual products can be stored in a single racking system.
Fitted With Full Span Batons to Prevent Movement
Decks over 2250mm wide are supplied as two pieces for ease of handling
Other Sizes Available on Request
Manufactured to European standards of FEM and UK standard BS EN ISO 9001 2000
Secure payment by Ogone

Free Delivery on all orders!
UK Mainland only.

Free returns

Excellent customer service
Choose from the 6 models of this family
Common description for all models
High Quality Closed Timber Decks
Timbers are fitted directly next to each other, useful for storage of smaller goods!
Maximises Potential Capacity, a variety of pallet types and individual products can be stored in a single racking system.
Fitted With Full Span Batons to Prevent Movement
Decks over 2250mm wide are supplied as two pieces for ease of handling
Other Sizes Available on Request
Manufactured to European standards of FEM and UK standard BS EN ISO 9001 2000
3000

For safe and cost effective storage of pallets.
This product is suitable for: Daily use in an industrial environment
Recommended use
Bulk storage
Wide loads
Heavy cartons
Pallets
Colours available

Shelf widths

click here for more details (PDF) »
Product overview
Frequency of use:
Load capacity:
Size options:
Accessories:
Testing & Guarantee:
Our reviews are genuine and reliable. To find out more about our authentication and control procedures, click here.