200L Grit Bin Kit with Salt & Shovel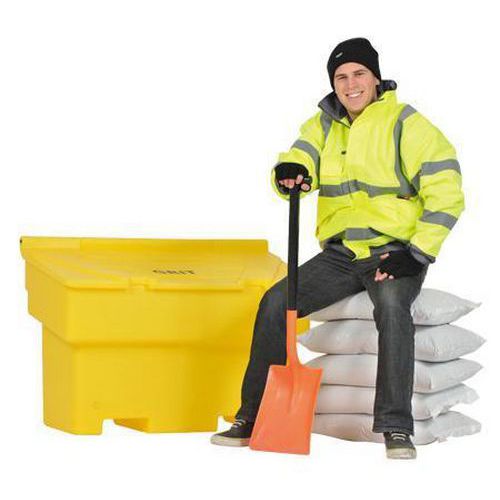 Click and drag to spin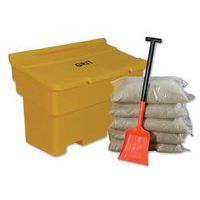 £270.00 Incl. VAT
the set
Item code   A353971
Secure payment by Ogone

Free Delivery on all orders!
UK Mainland only.

Free returns

Excellent customer service
Description
Ideal preparation to store and distribute salt when required.
Kit includes 200L grit/salt bin, 4x25kg bags of marine salt and polypropylene shovel.
The salt/grit spreads smoothly without clogging spreaders.
The bins are nestable to save space and made from robust, UV protected polyethene.
The bins have forklift truck grooves for forklift truck access.
The shovels are made of polypropylene and come in two pieces for storing with minimal difficulty.
Please note: due to supply issues, a grit bin of equivalent capacity may be substituted for the one shown.
Specifications
Product Information
| | |
| --- | --- |
| Product Name | 200L Grit Bin Kit with Salt & Shovel |
| Packaging | the set |
Our reviews are genuine and reliable. To find out more about our authentication and control procedures, click here.