Rapid Racking Rental Service
Low cost, flexible storage solutions.
Request a Call Back

Please enter your details below, and click "Send request" to be contacted by a Specialist.
Revolutionise the way you buy racking with our new rental service!
Rapid Racking Rental is an all-in-one service, providing your business with a low cost and flexible solution for your storage needs.
If you require storage for a specific length of time then a rental solution may be the perfect option for you. Our rental service is equally viable if you are starting out on a new project or business, allowing you the flexibility to scale up and down with your business without any large upfront costs.
This service covers both shelving and racking, as well as plant machinery and storage accessories, with the aim to adapt to how you need your business to operate.
Low cost alternative to purchase
Cash flow can be a challenge for new businesses this offers a low cost alternative that is scalable with business growth.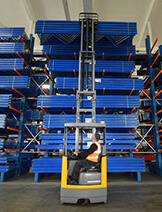 Hassle free single solution
A complete package that includes assembly, routine inspection and any additional material handling items can be included.
Flexibility to scale up or down
A flexible solution that can support changing storage needs, ideal for customers where the type of product varies.
What's included in our rental service?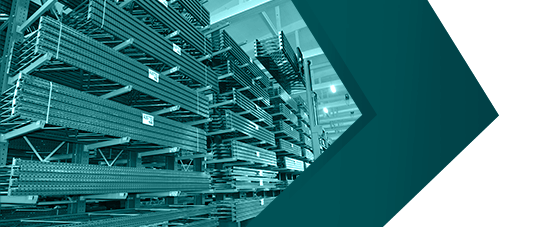 Rental service
Rapid Racking Rental is a whole package service, offering your business an all-in-one solution for fixed monthly payments that work for you:
Design | Supply | Installation | Annual inspections | Removal
All our services follow strict SEMA guidelines, adhering to more than 40 codes of practice to ensure your storage solutions are designed, installed, inspected, and removed to the highest safety standards.
Which of the following best describes your rental need?
My business is growing.
If you need more storage solutions but are unsure of your long-term requirements, our rental solutions for plant equipment, storage and shelving will ease the pressure. With rental, we can provide temporary solutions that support your growing business needs – adapting with your stock flow.
My business is moving to new premises.
Crates, roll cages and plant equipment to help streamline packing and transporting, delivered just when you want them. Rented storage solutions are a versatile option supporting your business through transitional developments – from planned moves to reactive measures.
My business is dealing with seasonal demand.
Short-term shelving, crates and handling equipment (including pallet trucks and roll cages) allow you to handle peak times flexibly and efficiently. This is an optimal solution for pop-up retailers and seasonal outlets
.
Whatever your situation, our rental service will provide the best bespoke solution for you.