Pack of Stacking Containers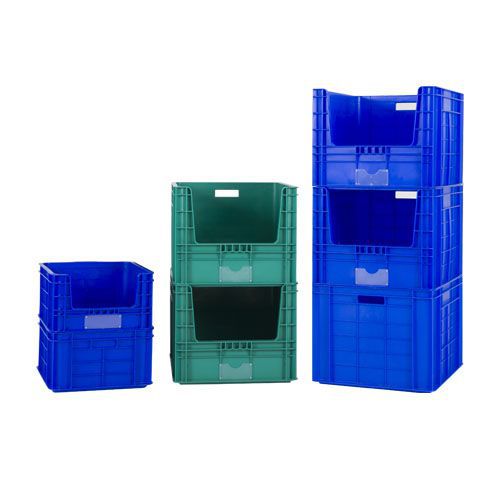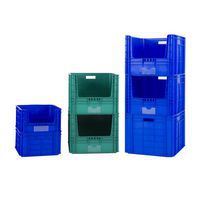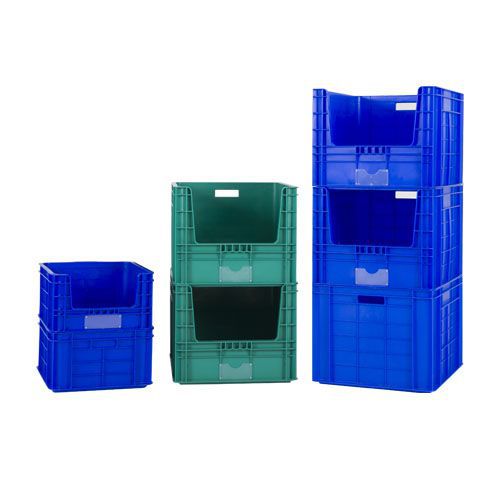 Only ?Quantity? items are available
This product will not be available
Products
Description
Specification
Accessories
Video
Reviews
FAQ
Products
There are 4 different options for this product
Description
High quality very strong polypropylene containers for a tidy storage solution without the need for shelving.
High quality very strong storage containers
Interlock to form a neat and tidy storage system
Mobile dollies available for each size of container
Specification
| Product Information | Description |
| --- | --- |
| Product Name | Pack of Stacking Containers |
If shelving or racking isn't an option for you storage space, then these stacking containers are the perfect solution for a tidy storage systems. Take advantage of our great offer, whether you need smaller or larger containers. Both sizes are available in 2 colours, blue and green, and feature an open front for easy picking. They can be used for bulky items and benefit from great strength and solid sides. The large stacking containers are available in packs of 4 and the small ones come in packs of 6.
For storage rooms or areas with very limited floor space, storage units like racking or shelving are not suitable, but stacking containers can solve all space limitation problems. They interlock neatly and provide great storage capacity, also making great use of the vertical space, especially the small ones that can be stacked as high as 10 containers. If it's easy mobility that you need, then add a mobile dolly as a base and if you require a closed system, we offer top covers for container systems.