Rapid Span (3000h x 1850w) 4 Levels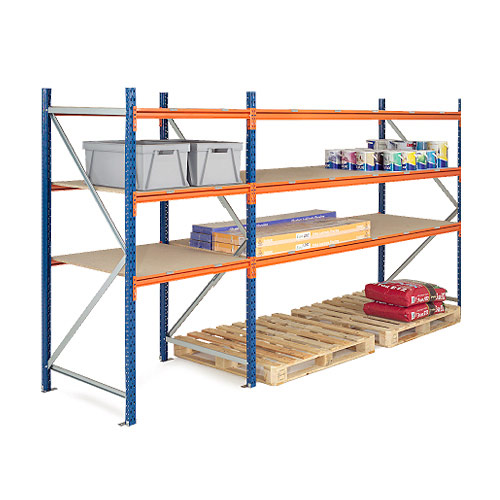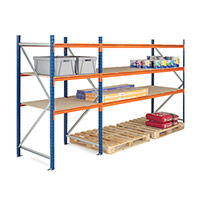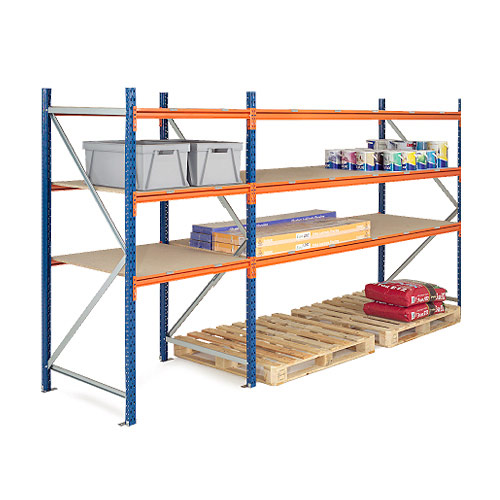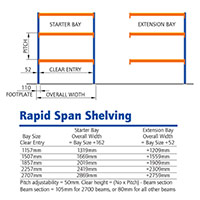 Only ?Quantity? items are available
This product will not be available
Products
Description
Specification
Accessories
Video
Reviews
Product Overview
Products
There are 8 different options for this product
Description
Rapid Span 4 level starter or add-on bay kits require no bottom beam which creates ideal ground level pallet storage
Hard wearing powder coated finish.
Each level can hold up to 600kg.
Install with ease.
Frames supplied fully assembled.
Includes chipboard shelves/floor plates/floor fixings and levelling shims.
Extremely high capacity end frames allow for lots of levels per bay.
Beams are slotted into frames and secured with safety clips.
Level heights can be adjusted every 50mm.
Add-on bays allow for Rapid Span to grow with your business.
No bottom beam required which allows for pallets to be stored at ground level.
Specification
| Product Information | Description |
| --- | --- |
| Product Name | Rapid Span (3000h x 1850w) 4 Levels |

Fantastic value long span shelving with a hight frame capacity.
This product is suitable for: Daily use in an industrial environment
Recommended use
Bulk storage
Wide loads
Heavy cartons
Regular picking
Document storage
Small parts storage
Colours available
Shelf widths
Product overview
Frequency of use:
Load capacity:
Size options:
Accessories:
Testing & Guarantee: