Rapid Span (2500h x 2700w) 3 Levels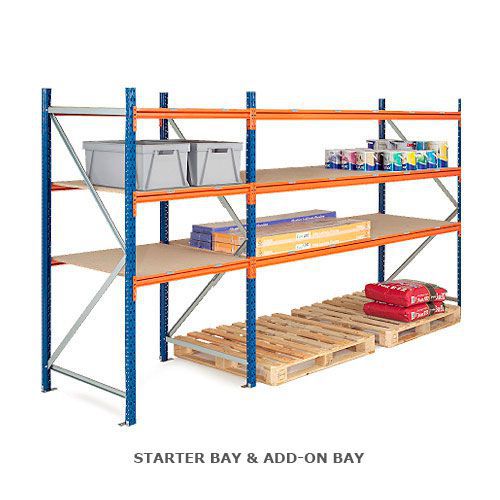 Click and drag to spin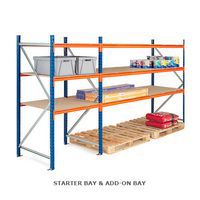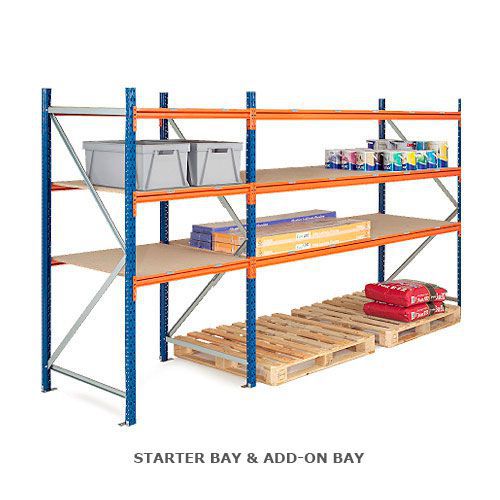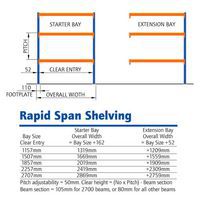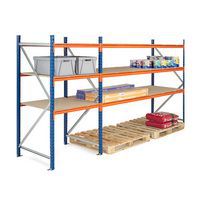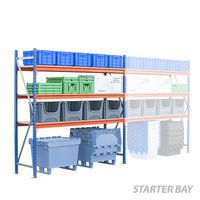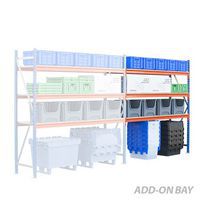 Products
Description
Specifications
Accessories
Video
Reviews
Overview
Services
Products
Choose from the 8 models of this family
Type of component
Starter
---
Max. load per shelf (kg)
700 kg
---
Type of storage
Standard-duty
---
---
Type of component
Starter
---
Max. load per shelf (kg)
700 kg
---
Type of storage
Heavy-duty
---
---
Type of component
Starter
---
Max. load per shelf (kg)
450 kg
---
Type of storage
Standard-duty
---
---
Type of component
Starter
---
Max. load per shelf (kg)
700 kg
---
Type of storage
Heavy-duty
---
---
Max. load per shelf (kg)
700 kg
---
Type of storage
Standard-duty
---
---
Max. load per shelf (kg)
700 kg
---
Type of storage
Heavy-duty
---
---
Max. load per shelf (kg)
450 kg
---
Type of storage
Standard-duty
---
---
Max. load per shelf (kg)
700 kg
---
Type of storage
Heavy-duty
---
---
Description
Rapid Span 3 level. Starter or add-on bay kits. An economical solution for a growing business.
Hard wearing powder coated finish
Each level can hold up to 700kg
Easy installation
Frames supplied assembled
Includes chipboard shelves/floor plates/floor fixings and levelling shims
Frames high load capacity allows for additional add-on bays
Beams slot in frames and are held securely by safety clips
Level heights can be adjusted every 50mm
Add-on bays allow for easy Rapid Span expansion
Bottom beams not required allowing for palletised ground level storage
Please note: All chipboard will be substituted with white melamine (non-edged) shelving boards at no extra cost. This will in no way impact the stated shelf capacity. Please note: You need to first own a STARTER BAY before purchasing an EXTENSION BAY
Product Information
| | |
| --- | --- |
| Product Name | Rapid Span (2500h x 2700w) 3 Levels |
| Conditioning | unit |
Technical Specification
| | |
| --- | --- |
| Width (mm) | 2700 mm |
| Number of shelves | 3 |
| Shelf colour | Blue/orange |
| Shelf material | Chipboard |

Fantastic value long span shelving with a hight frame capacity.
This product is suitable for: Daily use in an industrial environment
Recommended use
Bulk storage
Wide loads
Heavy cartons
Regular picking
Document storage
Small parts storage
Colours available
Shelf widths
Product overview
Frequency of use:
Load capacity:
Size options:
Accessories:
Testing & Guarantee: