Rapid 2 Shelving (1980h x 1220w) Blue & Orange - 6 Chipboard Shelves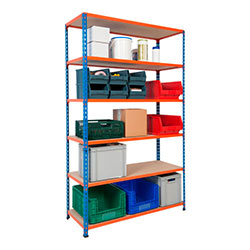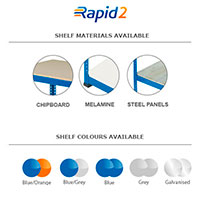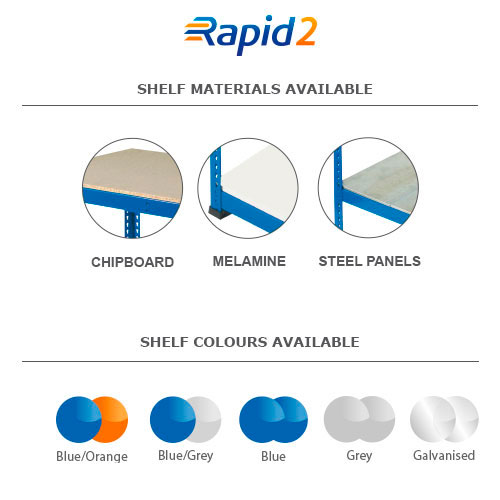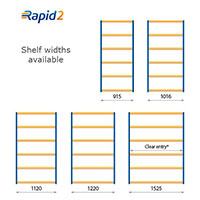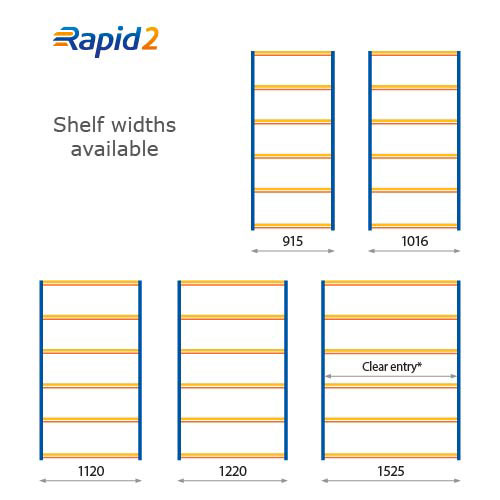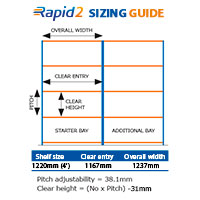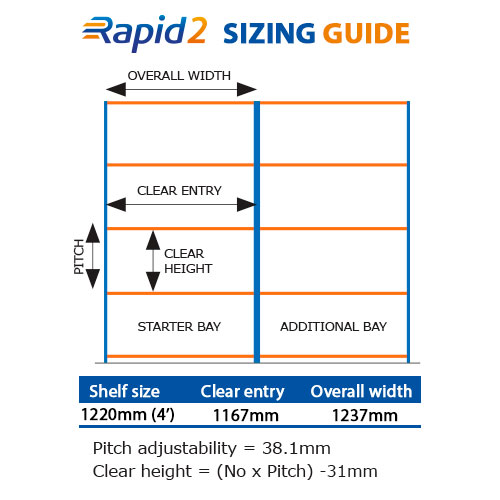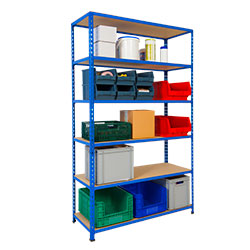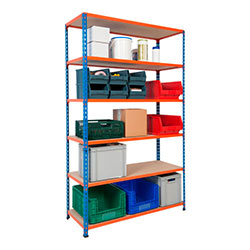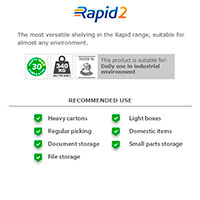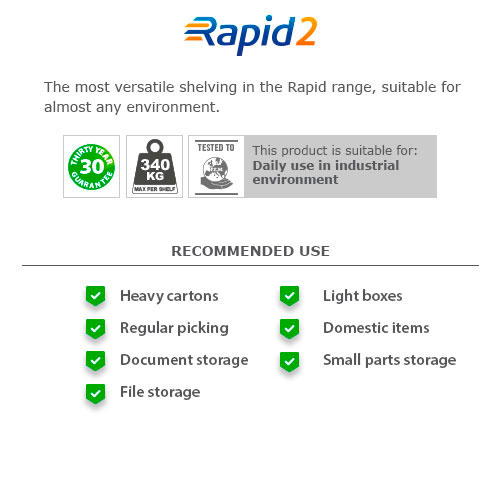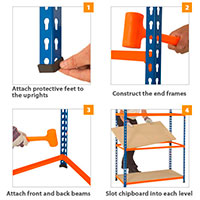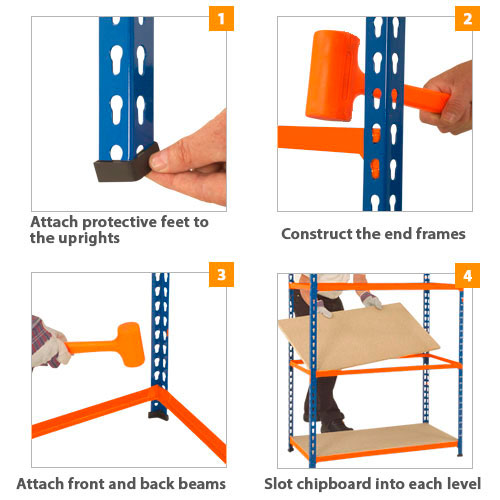 Only ?Quantity? items are available
This product will not be available
Products
Description
Specification
Accessories
Video
Reviews
Product Overview
Products
There are 2 different options for this product
Shelving Colour
Blue and Orange
---
Number of Shelves
6 Shelves
---
---
Number of Shelves
6 Shelves
---
---
Description
The most versatile shelving in the Rapid Range suitable for almost every environment
Rapid 2 Shelving (1980h x 1220w) with 6 Chipboard Shelves including protective caps and feet
Each chipboard shelf can hold up to 200kg Uniformly Distributed Load (UDL)
Shelf depths under 610mm come with 15mm thick chipboard and depths of 610mm and over - 16mm thick chipboard
2mm thick heavy duty structural quality steel beam construction with a durable paint finish
Slim beam profile maximises storage space
Fast boltless assembly - All you need is a heavy duty mallet available separately
Adjustable shelves - Every 38mm
All shelves can be accessed from any side as no stability bracing is required
Available in Blue and Orange or Blue
Tested to FEM - Suitable for daily use in an industrial environment
30 Year Guarantee
Remember to order tie plates for joining additional bays
Can be fitted with additional shelf levels
Customise your shelving with a wide selection of Rapid 2 accessories; including shelf dividers adjustable rails mesh cladding notice plates retaining hoops and labelling
For further information see our Rapid 2 Product Guide
Spare parts are available on this range for guidance please call customer care
Specification
| Product Information | Description |
| --- | --- |
| Product Name | Rapid 2 Shelving (1980h x 1220w) Blue & Orange - 6 Chipboard Shelves |
The most versatile shelving in the Rapid range, suitable for almost any environment.
This product is suitable for: Daily use in an industrial environment
Recommended use
Heavy cartons
Regular picking
Document storage
File storage
Small parts storage
Light boxes
Domestic items
Bulk storage
Wide loads
Colours available
Shelf widths
click here for more details (PDF) »
Product overview
Frequency of use:
Load capacity:
Size options:
Accessories:
Testing & Guarantee:
Rapid 2 is our most versatile storage system and is a popular storage solution for many different settings. With a slim beam profile it maximises storage space with shelf capacities going up to 340kg. The Rapid 2 range also offers many accessories so you can customize your shelving with tie plates, mesh cladding and floor fixings available. Save over 35% with this 1220mm wide Rapid 2 shelving bay which not only holds 200kg per shelf, but also has a 30 year guarantee ensuring you of a durable storage system.