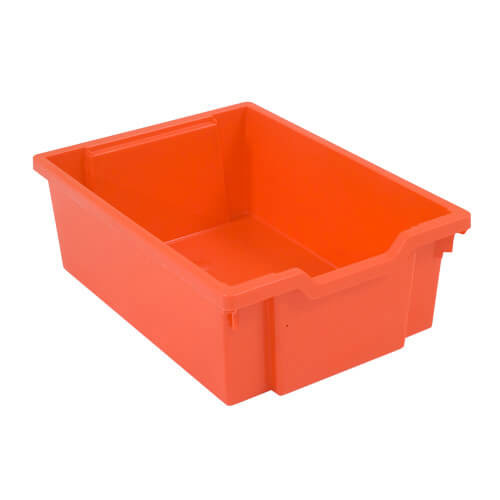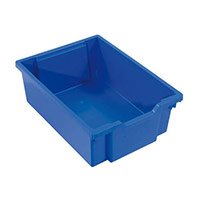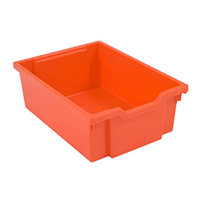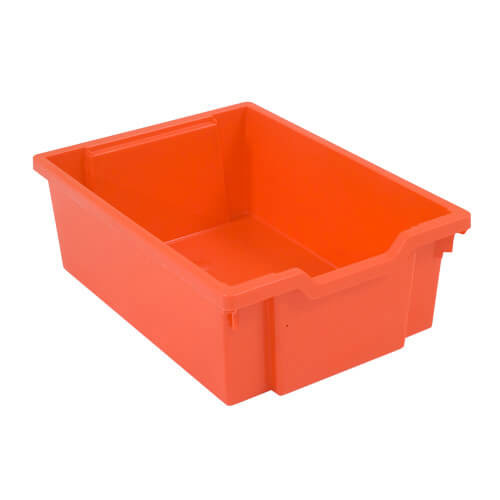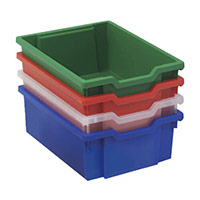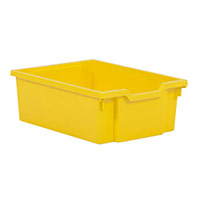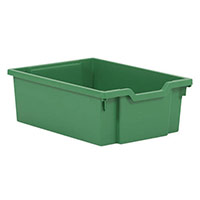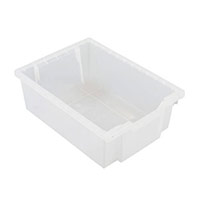 Only ?Quantity? items are available
This product will not be available
Products
Description
Specification
Accessories
Video
Reviews
Product Overview
Products
There are 5 different options for this product
Description
Deep A4 Gratnell tray ideal for educational office or workplace use
A4 deep trays
Made from extra strong polypropylene
Trays have cut out handle with stack and nest capacity
Resistant to majority of domestic chemicals
Available in blue clear green or red
Other sizes also available
Clear Lids also available
Manufactured in the UK
(H) 150mm x (W) 312mm x (D) 427mm
Specification
| Product Information | Description |
| --- | --- |
| Product Name | Deep A4 Gratnells Trays |
Gratnells deep trays are ideal for both educational and office storage use. Manufactured in the UK from extra strong polypropylene, the trays have been BSI tested and passed for heavy educational use. They are available in clear design, which helps with stock visibility, but also in bright colours, such as green, blue, red and yellow, which helps colour coordinate your stock.
The deep Gratnell trays have great capacity of storage and can be used for various items, from files and documents to office supplies, classroom supplies and more. They fit standard school furniture, but can also be fitted inside many types of cupboards and storage units typically found in an office environment. This versatility makes them an ideal storage solution and a sound investment.
For those environmentally conscious, Gratnells trays are definitely a good choice, as not only are they built to last, which means you won't need to replace them often, but they're also fully recyclable. Moreover, although they're usually suited for classroom and office storage, they can also be used in different other environments, due to their resistance to most chemicals.