Click and drag to spin



By your side, every day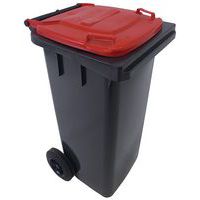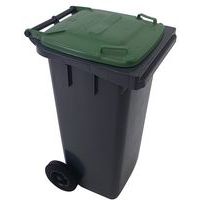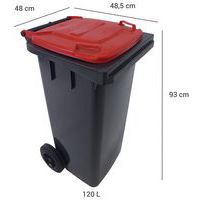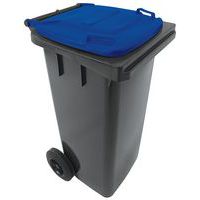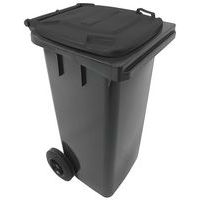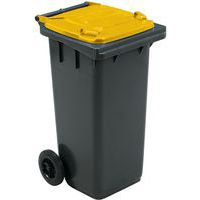 Meets the UK Standard for Household Wheelie Bins.
The handles are ergonomic and comfortable to use.
The wheels are robust and provide effortless mobility.
Using a wheelie bin with a different coloured lid uses less dye than a bin of a solid colour, giving you a more environmentally friendly solution.
TUV certification according to EN 840.
10-year guarantee.
All Manutan products are tested and approved by our teams.
For outdoor use
Secure payment by Ogone

Free delivery on all orders over £99

Free returns

Excellent customer service
Choose from the 5 models of this family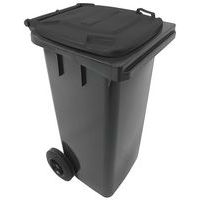 A016685
---
Product Name

120L Wheelie Bin With Waste Separation Lids - UK Standard - Manutan UK
---
Product origin

Made in the EU
Percentage recycled (%)

80 %
Number of wheels (Range)

2 wheels
Customer warranty

10 years
Contains recyclable materials

Yes - 100%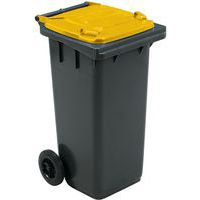 A016686
---
Product Name

120L Wheelie Bin With Waste Separation Lids - UK Standard - Manutan UK
---
Product origin

Made in the EU
Percentage recycled (%)

80 %
Number of wheels (Range)

2 wheels
Customer warranty

10 years
Contains recyclable materials

Yes - 100%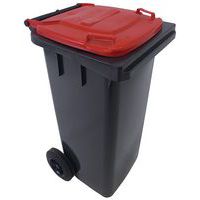 A016687
---
Product Name

120L Wheelie Bin With Waste Separation Lids - UK Standard - Manutan UK
---
Product origin

Made in the EU
Percentage recycled (%)

80 %
Number of wheels (Range)

2 wheels
Customer warranty

10 years
Contains recyclable materials

Yes - 100%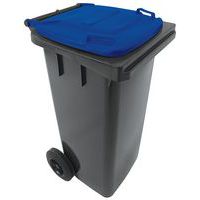 A016688
---
Product Name

120L Wheelie Bin With Waste Separation Lids - UK Standard - Manutan UK
---
Product origin

Made in the EU
Percentage recycled (%)

80 %
Number of wheels (Range)

2 wheels
Customer warranty

10 years
Contains recyclable materials

Yes - 100%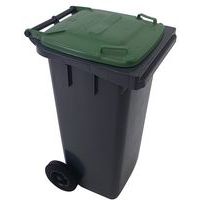 A016689
---
Product Name

120L Wheelie Bin With Waste Separation Lids - UK Standard - Manutan UK
---
Product origin

Made in the EU
Percentage recycled (%)

80 %
Number of wheels (Range)

2 wheels
Customer warranty

10 years
Contains recyclable materials

Yes - 100%
Common description for all models
Meets the UK Standard for Household Wheelie Bins.
The handles are ergonomic and comfortable to use.
The wheels are robust and provide effortless mobility.
Using a wheelie bin with a different coloured lid uses less dye than a bin of a solid colour, giving you a more environmentally friendly solution.
TUV certification according to EN 840.
10-year guarantee.
All Manutan products are tested and approved by our teams.
For outdoor use
Made in the EU

10 years

yes
Environmental and/or social benefits.
This product is 100% recyclable, which means that at the end of its life, all of its components can be recycled separately via specific recycling facilities.
This product is either partially or entirely recycled, which means that it has been made using materials from recycling facilities (refer to the technical specifications for more information).
Our reviews are genuine and reliable. To find out more about our authentication and control procedures, click here.