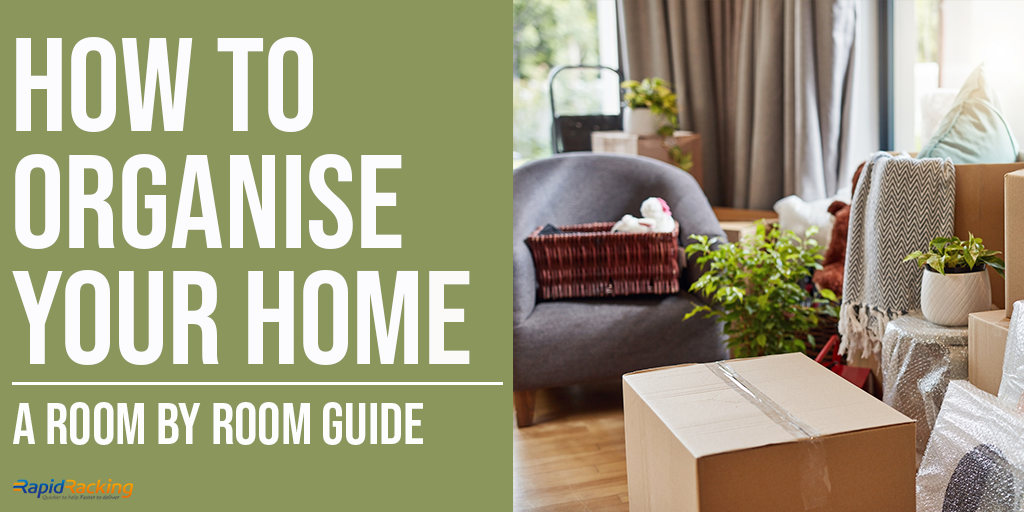 Are you forever finding toys stuffed down the back of the settee, or tripping over shoes in the hallway? Do you find yourself frantically searching for important paperwork you were convinced you'd put in a 'safe place', or does your bedroom tend to look like the scene of a burglary? Fortunately help is at hand. We've put together a handy eBook outlining some simple but effective storage tips for your home. Going room by room, our guide offers solutions that can help to make your home not only better organised, but also more of a pleasure to live in.
Find a use for those awkward spaces
Even if your home already feels quite full, the chances are you'll be able to squeeze some extra storage in by taking advantage of those awkward, unused spaces. For example, perhaps you could slot a pull-out spice rack in the narrow gap between units in your kitchen, fit under-desk pedestals in your study or build storage solutions into your eaves. Another practical use of space is to include full-height shelving or racking in areas such as your dining room or garage.
Incorporate lots of hidden storage
Hidden storage is ideal when you want to be able to keep clutter entirely hidden from view. A kitchen island with integrated storage is great for this, giving you an extra place to hide away all manner of kitchen essentials, from pots and pans to cookbooks. Hollow bench seating in your dining room is another practical option. This gives you a convenient place to keep tablecloths, place mats and more. Storage ottomans that double up as attractive coffee tables, footrests or seats can be a useful addition too.
Use your imagination
There are certain storage solutions that virtually everyone uses in their homes. From shelves and cupboards to wardrobes and dressers, it doesn't take a great deal of imagination to include them in a design scheme. But there are other, less obvious options available that are often overlooked. This can include anything from fitting a bike hoist in your garage to using a couch caddy in your living room or hanging a clothing rod in your attic. There are plenty of possibilities available if you're prepared to think creatively.
Check out our eBook for more inspiration to help you organise your home.